Grab your $30 Bingo Billy bonus NOW – Click here to PLAY!
This is the age for interesting hybrids of online games. Luckity.com is an example, since it has created its own form of unique and exciting bingo, which is the only thing of its kind in the USA.
A Horse Named Bingo
The way Luckity works (it's ingenious!) is by tying all of its available bingo cards to bet tickets placed on real horses in races.
When you buy a card, you also buy a bet — but Luckity takes care of all that behind the scenes. The second feature is being able to buy and play hundreds of cards per day.
This puts your winning potential on another level, since, if the horse attached to your bingo card wins, your cash will grow quite large. Overall, Luckity happens to pay back 80% of its profits (about 10%-15% more than conventional games).
New Breed of Bingo
The result is a cross between two games of chance, one causal and the other (horse racing) that bettors take quite seriously. This is an excellent mix. It gives those who don't normally go for risky stakes a chance at winning from that level even by playing bingo.
Your unseen horse actually influences the fate of your bingo card. If the horse wins, at that moment your bingo card resolves into a win and you get a prize.
You may be wondering how this actually works — since it sounds like a good idea. The proof is in the puddin', as they say: so far in 2014, the first quarter has produced $275K-worth of winners. This proves that Luckity has a much more winning approach than conventional bingo.
We think that the fact Luckity is associated with horse racing has given it a loophole in which to operate within the US. That's because real-cash bingo is not yet lawful across America — although a handful of states indeed have legalized online gambling.
The truth is, Luckity is backed by the Churchhill Downs organization, which is responsible for the famous Kentucky Derby, and operates many venues in various states. If you wanted a bingo and racing tie-up, you could not hope for a better one than Luckity. The name even sounds like a race horse!
NOTE: You play at Luckity without having to ever click on anything related to horse racing. You don't have to know about the races at all.
We still think the irony is great: maybe the best thing about Luckity.com is its combination of a humble game like bingo with a form of betting on a very different level of entertainment (a bit notorious, even!).
Although this is the very best horse-racing partnership, the best thing about Luckity may just be the way we're spared from having to deal with the race-track scene.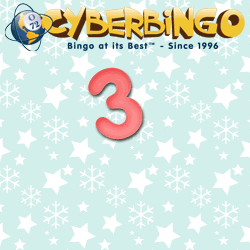 Get 350% Bonus on your very first deposit! Join Cyber Bingo now!!!