Grab your $30 Bingo Billy bonus NOW – Click here to PLAY!
US national newspaper USA Today has announced the launch of a new mobile bingo game, thanks to the help of Open Wager, an organization which delivers custom casino entertainment.
The game, called USA Today Bingo Cruise, marks the newspaper's first foray into the casual or social games market. The game is free to download on both Android and iOS devices. Like most social games, it's a blend of classic bingo gameplay within an entertaining world containing its own storyline. In the case of USA Today's Bingo Cruise, players are cast aboard an ocean liner, with the mission of visiting as many ports across the world, unlocking new destinations and therefore levels as they go.
Set in different beach location, the actual gameplay functions are easy to pick up with a side board displaying the numbers already called, a mini profile for the player, the players level and balance as well as a friends Leaderboard all at either side of the bingo cards during any given game.
The real-time game can be played in either single play or multi-player mode, meaning you have the choice of visiting exotic destinations like Dubai, Venice or Egypt alone or with friends! There's also an option to play up to four cards yourself, or have them autoplayed for you. This leaves you with more time to make use of the in-game chat facilities, talking to old friends or making new ones as you play.
As the game is a social game, there's much more interaction that just chat room facilities for players. Connect the game to your Facebook to invite friends this way, keep them updated of your score, or ask for items from your Facebook friends. Achievement tracking is also measured through the app and via your social networks, so you'll always be able to compare with or compete against friends.
Plus other added social features include friends' lists and private messaging functions, if you want a bit of a quieter chat with your new found bingo buddies.
Climb your way up through the different levels and across the globe by taking advantage of power-ups which can offer more coins, experience points and bingo wins. You'll need to collect these from games or sharing between friends. Alternatively you can purchase them for yourself too if you feel like you need that extra boost. All in-app purchases are made using existing external accounts, based on the kind of device you have, for example iOS users will purchase via iTunes whereas Android users will purchase using their Google Play accounts. The game itself is free to download for either device but purchasing power-ups will cost money, as could playing outside a wifi area if you go over your data allowance.
Derek Murphy, the general manager and vice president of USA Today is delighted with the product from Open Wager. He believes that the business to business organisation which specialises in delivering custom made social casino entertainment for brands has delivered a top class game and app which will be openly welcomed by the USA Today readers and their gameplaying audience. He also predicts the app will bring in others not familiar with USA Today to join in, have fun and share the game amongst friends.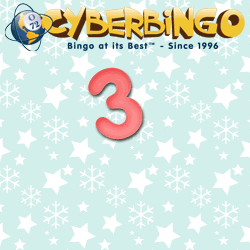 Up to 1000% bonus on first 3 deposits at CyberBingo. Click and play now!