Grab your $30 Bingo Billy bonus NOW – Click here to PLAY!
If you're looking for a piece of arcade nostalgia then Super Seven slot is the game for you! You can enjoy its classic arcade machine design whilst taking advantage of its 2,000 credit jackpot bonus.
Rules
You don't need to be a mechanic to be able to figure this machine out as gameplay is incredibly easy. Players are given three reels and one payline to play across.
There's a fair amount of gameplay alteration that can take place as players can change the size of their wager by using the classic arcade machine controls.
To place a wager you use press the (+) and (-) buttons on either side of the button underneath the middle reel to raise or lower your bet. You could also use the 'Bet One' button to increase your wager in single increments or just go all out by hitting the 'Bet Max' button to set you wagering limit to maximum.
Once you've set the size of your stake you can then start the game by pressing the 'Spin' button. After the reels start spinning your main goal is to try and land at least one Cherry symbol or a set of three matching '7's' to win a prize.
Strategies and Tips
There isn't really any tactic to playing the Super 7 slots game as you only have to match symbols on three reels across one single line.
Although a good tip would be to bet max as often as you can to give you a larger size of return and increase your chances of the Super 7's bonus symbol appearing on the reels.
Another option would be to try and play Super 7 slots free online first. That way you can have a few practice runs at the game before you decide to invest in the game or to try and figure out how often the bonus symbol makes an appearance at specific bet levels. It also lets you familiarize yourself with the controls.
Super 7's Jackpot Bonus
The bonus in Super 7's comes in the form of the special Super 7's symbols which could land you a colossal cash prize.
To trigger the jackpot you just have to land three of these symbols on the reels inside the single payline. Their appearance is completely random, but they appear more often at higher bet levels.
Where to Play
Because of how popular this game is there are hundreds of places to play. However, rather than go through them all we've picked out the best one to try out.
This fantastic site gives players the chance to play a ton of different games and on top of that they have some pretty great promotions as well, like their $1,000 Progressive Jackpot Coverall games. They take place every day at 8pm and give players the opportunity to win a share of a huge jackpot for just 25c a ticket.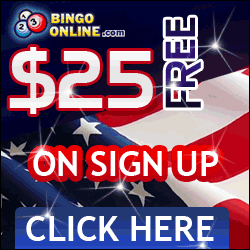 Play Super 7 Slots at 123 Bingo Online! Get $25 Sign Up bonus!